In order to pass the Community Cloud certification, you'll find that knowledge and experience of the Salesforce platform aren't enough. You also need to get to grips with the exam itself.
You need to try plenty of practice questions that cover all of the study guide objectives. It also helps if the practice questions are in a similar format to the actual exam e.g. scenario based, multiple correct answer and the practice exam is timed.
That's why we created the Community Cloud Practice Exams. It will help you understand confusing or difficult concepts from the official Salesforce Certification Exam Guide and brush up on your skills – all in a format that is similar to the actual exam and has been proven to work with thousands of happy customers.
---
I found the Community Cloud practice exams very useful. The ability to take the tests multiple times was great. Being able to see the answers and where in the application they could be seen was helpful. The style of the questions was very similar to the actual test. My only SFDC experience was two months of using Trailhead training prior to taking the Admin certification test, and your practice tests made all the difference. I passed the test the first time!
I passed the exam! I used both the study guide and exam pack. I found the materials really useful - Community Cloud is my 4th certification that i successfully passed using FocusOnForce study material.
This is the 5th certification I have achieved this year and by far the hardest. Thanks to the great practice questions, I was able to pass first time, so cannot speak highly enough of the concept and content.
Passed the exam, thanks FocusOnFocus site, I bought both the study guide and practice exams, very helpful! Highly recommend it!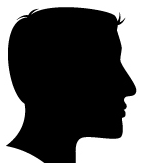 Why should I pay for this, when there are many free sites out there?

We know there are many sites out there with free practice questions and quizzes.

The problems with these sites are :

– The answers are often incorrect, which will cause you to become confused
– There are no detailed explanations to explain the answer, so you are left wondering
– They don't cover all of the exam objectives
– They are not updated for the latest release.
– They don't allow you to study one particular objective.

We have spent a huge amount of time to create practice questions that are realistic and up to date. We make sure that each question has a detailed explanation to help your learning. Using the weightings from the study guide, we have made sure there is a balance of questions from each objective, so you can make sure you have covered all areas. You get to practice answering 60 questions in the same time that you will have when you take the actual exam. Also, if you need to review questions on a particular topic, you can choose to just take questions on that topic.
---
---
Why choose Focus on Force?
I'm Martin Gessner, founder of Focus on Force. I've spent eight years working with the Salesforce platform in various roles (including business analyst, project manager, consultant, solutions designer and solutions architect), and worked my way through 10 certifications in order to move up the career ladder.
I created Focus on Force after realizing that others could benefit from the methods I used to pass Salesforce certifications. Thousands of people from around the world have found them to be hugely valuable (just check out some of the testimonials on this page), and I'm pretty sure you will, too.
With our study guides, you get to…
Improve your knowledge and confidence. Brush up on your Salesforce training or kick off your learning if you don't have on-the-job experience.
Stay free from boredom! No long, tedious walls of text to read through! Instead you'll find screenshots, links for references, review Q&As for every topic, and lots of other engaging stuff.
Learn efficiently. We help you focus on the key points you'll need to know in order to pass.