In order to pass the Administrator certification, you'll find that knowledge and experience of the Salesforce platform aren't enough. You also need to get to grips with the exam itself.
The Administrator Certification Study Guide will help you focus on the key points you need to know to pass the exam. Covering all objectives, the Administrator Study Guide also include screenshots and diagrams to illustrate key concepts. Numerous screenshots and diagrams are included to visually explain concepts and demonstrate Salesforce functionality. The Salesforce help pages and videos are great when you want to know all the details, but the Salesforce Administrator Study guide provides a summary of all topics in study guide format.
You need a guide that summarises the key certification objectives in plain English, using examples, diagrams, charts and topic reviews to make sure you've cemented your understanding.
That's why we created the Administrator Study Guide. It will help you understand confusing or difficult concepts from the official Salesforce Certification Exam Guide and brush up on your skills – all in a format that's easy to digest and has been proven to work with thousands of happy customers.
Focus your study with the Administrator Study Guide
---
I think the study guide is very helpful, especially how the units/sections seem to matchup well with the study guide. This is a valuable tool available to individuals looking to study for and pass the Salesforce administration exam.
I loved the study guide, it made all the difference and passed the exam last week!
I found the study guide useful and the highlights (in bold) really helped to reinforce the key points. Also the high resolution pictures certainly help when visualising the scenarios that the exams put you through.
How is the Study Guide delivered?

This is an online study guide that includes text, diagrams, charts, and interactive topic reviews to make sure you've cemented your understanding and are confident going into your certification exam. Once you purchase the guide, you'll have immediate access to it from this website: simply click on "My Courses" in the menu on the left, and you'll be able to see the study guide in the list that appears on the page.
---
---
Why choose Focus on Force?
I'm Martin Gessner, founder of Focus on Force. I've spent eight years working with the Salesforce platform in various roles (including business analyst, project manager, consultant, solutions designer and solutions architect), and worked my way through 10 certifications in order to move up the career ladder.
I created Focus on Force after realizing that others could benefit from the methods I used to pass Salesforce certifications. Thousands of people from around the world have found them to be hugely valuable (just check out some of the testimonials on this page), and I'm pretty sure you will, too.
With our study guides, you get to…
Improve your knowledge and confidence. Brush up on your Salesforce training or kick off your learning if you don't have on-the-job experience.
Stay free from boredom! No long, tedious walls of text to read through! Instead you'll find screenshots, links for references, review Q&As for every topic, and lots of other engaging stuff.
Learn efficiently. We help you focus on the key points you'll need to know in order to pass.
I am finding your course very useful for studying the Sales Force Certification Exam for Administrators. The topics are very clear and you definitely used the K.I.S.S method on it – Great!
I found the Admin Study Guide very helpful and comprehensive!
This is the only study / exam material I've found that makes any real sense.
I have many years of experience on Salesforce.com but without your help it was much more difficult. It is perfectly structured in order to cover all the test part.
I am glad to inform you that i passed the Salesforce ADM 201 exam today. Focusonforce.com study guide and practice exams have been very helpful.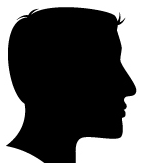 I found the Admin Study Guide extremely helpful. It has a lot of detailed information and is quite comprehensive. Time is key! One thing I really like about the guide is that you do a really nice job synthesizing the material into a concise, cohesive explanation with screen shots.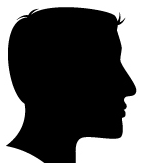 Your guide is very useful and I like that the images and descriptions are different from the Salesforce Site itself – this gives variety and is helping me understand and remember small details better. I was looking specifically for some kind of a study guide as I was wasting a lot of time reviewing the material and trying to capture the details. So glad to have found your site. I like the practice exams also and I've recommended your site to a colleague in the Netherlands who is studying with me.