In order to pass the Platform App Builder certification, you'll find that knowledge and experience of the Salesforce platform aren't enough. You also need to get to grips with the exam itself.
The Platform App Builder Certification Study Guide will help you focus on the key points you need to know to pass the exam. Covering all objectives, the Platform App Builder Study Guide also include screenshots and diagrams to illustrate key concepts. Numerous screenshots and diagrams are included to visually explain concepts and demonstrate Salesforce functionality. The Salesforce help pages and videos are great when you want to know all the details, but the Salesforce Platform App Builder Study guide provides a summary of all topics in study guide format.
You need a guide that summarises the key certification objectives in plain English, using examples, diagrams, charts and topic reviews to make sure you've cemented your understanding.
That's why we created the Platform App Builder Study Guide. It will help you understand confusing or difficult concepts from the official Salesforce Certification Exam Guide and brush up on your skills – all in a format that's easy to digest and has been proven to work with thousands of happy customers.
Focus your study with the Platform App Builder Study Guide
---
Thank you for providing such a good study material; it definitely helped me passing the App Builder exam; yes I am now Salesforce App Builder Certified, and I am very happy. The study Material and exams are a great source for passing the exams! The combo of study guide and mock exams are very good. A very good preparation indeed.

I did find the study guide very useful. I passed the exam without any problem! 🙂
I got a lot out of the course. The instructor provides in-depth details and goes over a lot of content. I would highly recommend this course as one of the tools in your arsenal to pass the Salesforce App Builder certification.
How is the Study Guide delivered?

This is an online study guide that includes text, diagrams, charts, and interactive topic reviews to make sure you've cemented your understanding and are confident going into your certification exam. Once you purchase the guide, you'll have immediate access to it from this website: simply click on "My Courses" in the menu on the left, and you'll be able to see the study guide in the list that appears on the page.
---
---
Why choose Focus on Force?
I'm Martin Gessner, founder of Focus on Force. I've spent eight years working with the Salesforce platform in various roles (including business analyst, project manager, consultant, solutions designer and solutions architect), and worked my way through 10 certifications in order to move up the career ladder.
I created Focus on Force after realizing that others could benefit from the methods I used to pass Salesforce certifications. Thousands of people from around the world have found them to be hugely valuable (just check out some of the testimonials on this page), and I'm pretty sure you will, too.
With our study guides, you get to…
Improve your knowledge and confidence. Brush up on your Salesforce training or kick off your learning if you don't have on-the-job experience.
Stay free from boredom! No long, tedious walls of text to read through! Instead you'll find screenshots, links for references, review Q&As for every topic, and lots of other engaging stuff.
Learn efficiently. We help you focus on the key points you'll need to know in order to pass.
A BIG thanks for the well organized Platform App Builder study material and mock exams. Using the course material and then the practice exams, I was able to gauge where I needed to spend more study time. The fee for this material is a pittance to pay, for the tremendous value I received (not complaining, mind you).
I wanted to reach out and say both your study guides and practice tests were the biggest reasons why I passed today.
Hi, Thank you so much I am able to pass Platform app builder certification. Your website is really good and I will recommend to everyone. Your material totally worth the money. I am very satisfied with the study guide and exams. I will recommend other students preparing for the exam to purchase both of them. Its good not for only exam but for clearing the concepts.
I had enrolled for App Builder Study Guide and mock tests. They were very helpful in learning the concepts and i cleared my app builder certification. Thanks a lot.
Worked Great!!! Passed 1st time. I have recommended your site to my peers.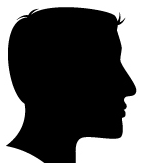 I wanted to let you know that your App Builder study guide and practice exams were absolutely brilliant. I passed the exam today. The study guide is great with enough detail to learn the key features/limitations or design concepts and some of the exam questions were very close to the ones that I answered in the exam which is a massive bonus. The practice exams and the fact that you can review and learn from the incorrect answers is a wonderful learning tool.
Just wanted to thank you for putting the material together for the App Builder Certification. It was a big help and I passed the other day.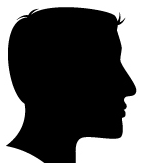 Just to let you know I passed App Builder certification today. I used Focus On Force App Builder study guide and practice exams, and that helped greatly. Thank you for the information you put together.