Salesforce Administrator
Training Class
Salesforce Administration in Lightning Experience
Delivered by K2 University, extensive and interactive, Administrative Essentials for New Admins in Lightning Experience is the core training that ensures your success with Salesforce Lightning. It's a must for new administrators, and we recommend completing this course before starting a Salesforce deployment or when taking over an existing deployment.
Mastery of Essential Knowledge
The K2 University class covers essential Salesforce concepts and competencies, providing you with a comprehensive understanding of what it takes to succeed as a Salesforce Administrator
Our class provides a practical approach to learning, giving you the opportunity to apply your skills in real-world scenarios and challenges.
Certification-Driven Curriculum
The class covers all of the topics in the Salesforce Administrator certification exam. Bonus: free access to the Focus on Force Admin study guide and practice exams. 76% of participants have passed the exam on the 1st attempt.
Certificate of Completion
Upon completing the class, you will receive a Certificate of Completion, proving your knowledge of Salesforce Administration.
Sign Up Now for $4000 $1499
60% discount on the standard pricing
Hurry Limited Place are available
● Explore Salesforce
1.1: Log In & Update Your Information
● Salesforce Architecture
1.2: End User UI (Front End) Treasure Hunt
1.3: Admin UI (Back End) Tour and Treasure Hunt
1.4 Create a Developer Sandbox
● Preparing For Changes
1.4: Create a Developer Sandbox
Company Info and Licensing
2.1: Verify Settings on the Company Profile
● Fiscal Year and Currency
2.2: Advanced Currency Management
● Organize and Collaborate
● Manage Users
2.3 Create a New User
● Login Security Controls
Profiles
3.1: Create the HR User Profile
● Permission Sets
3.2: Create a Permission Set
3.3: Create and Assign a Permission Set Group
3.4: Create a Muting Permission
3.5: Restrict Login Hours and Login IP Ranges
● Field-Level Security
Record Ownership
● Organization-Wide Defaults
● 4.1: Set Organization-Wide Defaults
● Role Hierarchy
4.2: Create Roles for Cloud Kicks Sales
● Sharing Rules
4.3: Create Opportunity Sharing Rules
● Teams and Manual Sharing
4.4: Create an Opportunity Team
4.5: Create an Account Team
4.6: Investigate Record Access through Manual Sharing
● Restriction Rules
Object Overview
● Standard and Custom Fields
5.1: Modify a Standard Field
5.2: Create Custom Fields on a Standard Object
5.3: Create Picklists Fields
5.4: Create a Multi-Select Picklist Field
● Relationship Fields
5.5: Create a Lookup Field
● Custom Formula Fields
5.6: Create a Custom Formula Field
5.7: Create a Cross Object Formula Field
Applications
6.1: Reorder Tabs in the Sales App
● Home Page
6.2: Customize the Home page for the Sales App
● Tabs and List Views
6.3: Customize the Opportunity Tab List View
● Page Layouts
6.4: Create a Distributor Account Page Layout
6.5: Create a Supplier Account Page Layout
6.6: Modify the Account Record Page
● Buttons, Links and Actions
● Record Types, Business Process, Path
6.7: Create a Distributor Account Record Type
6.8: Create a Supplier Account Record Type
6.9: Create a NTO Business Process, Record Type & Path
6.10: Create a CK Business Process and Record Type
Back Up Data
● Import, Export, Update Data
7.1: Import Data with Data Import Wizard
7.2: Export and Update Opportunities using Dataloader.io
● Mass Delete and Mass Transfer
7.3: Mass Delete Records
7.4: Mass Transfer Records
● Data Quality and Cleansing Tools
Automation Fundamentals
8.1: Create a Lightning Email Template
● Validation Rules
8.2: Create a Custom Validation Rule
Lead and Case Management
8.3: Create Queues and an Assignment Rule
8.4: Create an Auto-Response Rule and Web-to-Lead Form
8.5: Lead Field Mapping
8.6: Create a Case Escalation Rule
● Workflow and Process Builder
● Approval Process
Flow Overview
● Build a Flow to Update a Field
9.1: Build a Flow to Update an Case Field
● Build and Combine Flows
9.2: Build a Record-Triggered Flow to Assign a Task
9.3: Add a Decision Element
Deploy Flow with a Lightning Component
9.4: Deploy a Flow Using a Lightning Componentreport
● Order of Execution
Create a New Object
10.1: Open Your Sandbox and Create a Custom Object
10.2: Create New Fields on the Custom Object
● Dynamic Forms
● Create a New Custom Tab
10.3: Build a Custom Tab for the Custom Object
● Create and Deploy a Change Set
10.4: Deploy Sandbox Build to Production Using Change Sets
● Mobile Layouts
Report Components
11.1: Create New Folders and a New Report
11.2: Create a Matrix Report
● Filters and Formulas
11.3: Use Filters and Filter Logic in a Report
11.4: Build a Custom Summary Formula
11.5: Create a Row Level Formula
● Conditional Formatting and Charts
11.6: Add Conditional Formatting and a Chart
● Exports and Subscriptions
11.7: Schedule and Email a Report
● Dashboards
11.8: Build a Dashboard
K2 University Instructor Profiles
Andreas has worked for more than 10 years across multiple CRM-projects. Over 6 years have been solely Salesforce projects. He has taught classes for 20 years and started teaching Salesforce classes in 2017.
Catalin has more than seven years of experience working with Salesforce for different clients, covering a wide range of products and industries. He's a passionate Salesforce expert. In such a dynamic environment, Catalin understands the power of real-life training scenarios. This is one of his strong points as a trainer.


Luca has worked for 3 years as a Salesforce Trainer, collaborating with many professionals and customers in different businesses.

He has delivered official courses all around Europe, helping companies to understand the unique power of the tool and enhancing the user adoption.


Thomas Obedekah-Karnga
As a Salesforce Instructor, Thomas has over eight years of experience in the IT and enterprise application development world (Linux), as well as three years of experience as a Salesforce Admin for multiple companies. He's passionate about sharing his knowledge and skills with students to help them succeed in starting and furthering their career paths, especially those with less Salesforce experience and knowledge.
Florian started working with Salesforce in 2022 and recently became certified as an instructor. He previously worked in Salesforce for a packaging manufacturer, which means he understands customers' Salesforce requirements extremely well.
Aleix certified as a training in 2014. He has worked for various companies including Apple, HP, NetApp, Telefonica, Iberia, Repsol, IBM, Aldeas Infantiles, Nihon Kohden, Gamesa and Enel.
Annika started her career in international marketing and event management. In 2019 she became a Salesforce certified Marketing Cloud specialist with a strong focus on user and customer-friendly marketing processes. She likes getting creative in developing solutions and uses her practical knowledge to deliver Marketing Cloud concepts to the students in her classes.
Julian has been a self-employed trainer, facilitator and coach since 2020 with a primary focus on digital transformation projects (mostly Salesforce-related) and helping develop teams throughout these processes. During this time he continued to work for the Salesforce Trailhead Academy as a certified instructor in public standard courses like Administrator and Platform App Builder.
Just wanted to share a quick note with you to let you know I passed my SF Platform Developer I cert test last Friday! And as such, I want to say THANK YOU for your awesome materials. The study guide and sample exams were invaluable in my preparation.
Sales Cloud
The materials provided are very thorough and are much more useful than the salesforce provided sales cloud consultant training. I went through the exams a couple of time until I passed them all with at least a 90% result. I passed my salesforce sales cloud consultant exam on the first try! Totally worth the investment.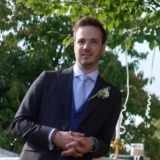 Advanced Administrator
Thanks for the Advanced Admin Study Guide and Practice Exams. I passed my Advanced Admin Certification exam yesterday. The scenario-based questions and referenced materials in your exams and guide were instrumental in helping me make it through.
Platform App Builder
Thank you for providing such a good study material; it definitely helped me passing the App Builder exam; yes I am now Salesforce App Builder Certified, and I am very happy. The study Material and exams are a great source for passing the exams! The combo of study guide and mock exams are very good. The best thing is, is the fact these questions are in the same style the exam questions are in.

Sales Cloud
This is a great course! The questions and content are all very cogent to the exam, and the material is presented very well. I have used Focus on Force to get 2 Salesforce certifications already, and I am going to use it for more. Great lessons at a great prices...Focus on Force is the best training resource I have found!
Admin
Thanks for putting together such an amazing set of practice exams. They were definitely useful. I have successfully cleared the administrator certification and a lot of credit must go to the practice exams on your website.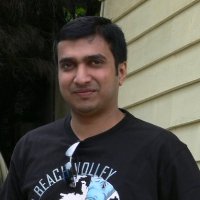 Service Cloud
I've just passed the Service Cloud Consultant today. This is my toughest Salesforce Exam until now. But with the very well organized information from this site, I passed this exam first try.
Platform App Builder
I just wanted to say thank you for your Platform App Builder practice exams. I recently passed my exam and I believe your exams truly made that possible. I very much appreciate it!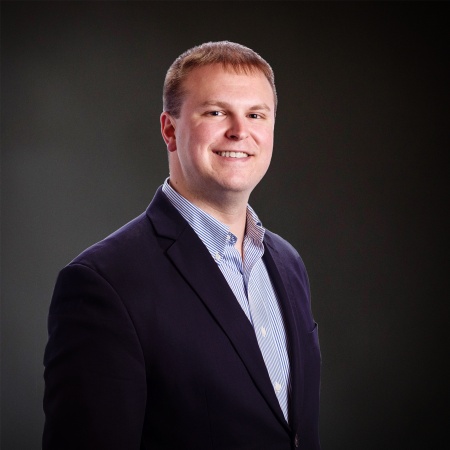 Admin Certification
I'm happy to report that I just passed my Admin Certification test yesterday. I've looked and tried many tools out there and this one was perfect for me. I always want to take lots of practice tests. I loved that I was able to take so many test with varying questions. I'm finding the study guide materials to actually be interesting. This has been a wonderful preparation tool.
Frequently Asked Questions
Who would benefit from the Administrator Class?

This course is perfect for a range of professionals who are interested in learning more about Salesforce Administration.

How long and where are the live classes?

The sessions are delivered by K2 University, conducted online and hosted on Zoom. You will find a link to join the live sessions in the course page. It is scheduled to run for a total of 2 weeks, with 10 sessions in total. The 4 hour sessions will take place Mondays to Friday.

What are the requirements for taking this course?

Anyone who is interested in improving their career and critical skills in is welcome to attend, as there are no special prerequisites. For this class, it is necessary to have a stable internet connection and a device such as a mobile phone, tablet, laptop, or computer with Zoom installed.

After the workshop is completed, will the course material for the workshop be accessible?

Yes, you will receive the class training materials.
I've signed up for the class, what are the next steps?
As your first session approaches, we will send you information on how to join the live sessions and provide additional session details. In the meantime, please feel free to explore our study guide and practice exams.

Is the cost of Salesforce Certification, as well as the Focus on Force study guide and practice exams, included in the workshop?

As a bonus you will be given free access to our comprehensive Study guide and Practice Exams! While they the cost of the Salesforce certification is not included in the workshop, you can find information about current offers for Salesforce vouchers in our catalog.