Salesforce Administrator 201




Certification Practice Quiz and Sample Questions
This sample practice exam will give you an idea of what you can expect from our fully fledged Admin 201 Exams. It only contains a fraction of the questions from our main practice exams, but we've still made sure it's incredibly useful!
How to use the free sample practice exam?
There are 40 random sample questions that cover the topics in the exam. To start, simply choose your exam mode below and click Begin.
Sample Administrator 201 Practice Exam
Once you are done with the quiz,
prepare for your certification exam with 5 realistic practice exams.
The Salesforce Career Playbook
"Required reading for anyone looking to launch or grow a career within the Salesforce ecosystem" - Selina Suarez (CEO Pepup Tech - Salesforce MVP)
Realistic Practice Exams
Get detailed explanations (including screenshots and links for reference) of every answer.
Be reassured that you've practiced all topic areas in the right proportions: we use the weightings from the official Salesforce study guides.
Have a realistic experience
Get detailed explanations (including screenshots and links for reference) of every answer.
Testimonials
I found the Admin Practice Exams very useful – in fact I passed my ADM-201 today! Thank you for your help – it was invaluable and a great way to learn and practice. There are plenty of free tests, some too old though as Salesforce is an ever changing beast for Admins.
The questions are very helpful and worth it for the price!!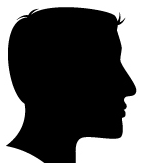 Like all on here I want to pass on my sincere thank you for the knowledge and content you provide. I have as of this morning passed my Admin Certification exam (in 1 go I might add ;))
I do want to say though and this is for everyone who chooses to learn from FOF including the internal team that I was actually enrolled in the SFDC Admin 6 week course where every week you are provided a webinar and content. After 3 weeks of training I did not feel confident at all, was not what I expected especially coming from a conglomerate of a company who pride themselves with great content and training. I then found Focus On Force and I must truly say, your guides and different level of exams including additional content is FAR SUPERIOR to SFDC training. Your content and the way you have structured and written the material is so beneficial and incredibly easy to understand.
For all that choose to do any form of certification, I absolutely would recommend you subscribe to FocusOnForce to gain exposure to all possible exam questions.
I might also add, the exam had slightly different questions but the commonalities are there.
Well done Martin and team and thank you once again!
When I followed the courses on trail head, it did not really lay out what would be on the test or provide a quick reference to study. This is a really good study guide on top of doing the trail head as exercises. Also, the tests are great to calibrate where you need help as a student, so you can hone in gap areas.
Admin course was incredibly useful! I passed on the first try on the exam. I also ran the trailhead trail, it was definitely not enough. Most helpful were the diagrams especially explaining permissioning and setup, which can get complex. The practice exams were also so helpful.
Hi team. I passed my SF admin exam! Thank you so much FOF. Your courses and practice tests were very helpful! Thank you so much for all of your materials. They're very affordable and I passed the certification test after reviewing your study guide and going through your practice exams.
I've had worked on Salesforce for many years but never done certifications this was a great way for me to truly understand where I am at and what I needed to focus on for the exams. I was able to pass the Admin and App Builder exams in consecutive weeks with your material!
I'm happy to report that I just passed my Admin Certification test yesterday. I've looked and tried many tools out there and this one was perfect for me. I always want to take lots of practice tests. I loved that I was able to take so many test with varying questions. This was a great preparation tool.
Thanks for putting together such an amazing set of practice exams. They were definitely useful. I have successfully cleared the administrator certification and a lot of credit must go to the practice exams on your website.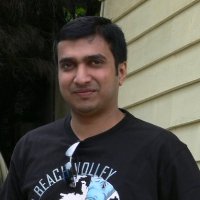 The materials were extremely useful, I recently passed the Salesforce Admin cert and the study guide was invaluable in providing on the overview for parts of Salesforce that I had never used seen before as they're not used in our org. I would highly recommend anyone buying the practice tests to buy the study guide too. I found the sample exams to be very helpful in my test preparation. They gave me a very good idea of the types of questions I should expect on the exam. I passed the exam and am not sure I would have if I had not found your resource.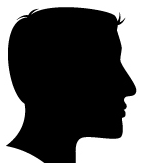 The wide range of questions and subjects allowed me to identify areas of weaknesses and focus on those while studying. The practice questions fully prepared me for the format and type of questions I could expect on the actual exam. Definitely worth the price!
One of the most important parts of preparation for an exam is to gather material with higher quality, that's FocusOnForce.com!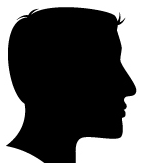 The material was very useful. I cleared the admin exam at first attempt with a very high score and Focus on Force played a big part in it since the actual material for the exam is very vast and dense and it was condensed very neatly which made for focused study. The quiz questions were also very similar to how the actual exam poses them especially the scenario questions.
Best mock test I found online! Thanks!!
I just wanted to drop in and say thank you, thank you! I passed my Admin exam yesterday, and the study guides and practice exams provided were critical in my exam preparation. I completed the Salesforce Admin 201 class and knew I needed a structured way to incorporate and make sense of everything I'd learned. Focus on Force provided an organized format for me to follow and two weeks after completing Admin 201, I'm certified! Thanks again, I'll be returning for refreshers and more assistance if I pursue additional certifications.
I studied with Focusonforce and I passed the test ADMIN 201, thank you so much!
I found the practice exams useful. I felt like they prepared me well to get a feel for what the test would be like and the format.
Focus on Force materials are very useful. The guide is broken up into manageable sections. Each section has extra resource links. In particular, I found links to Trailheads useful. I highly recommend purchasing the practice exams at the same time as the guide. It is very useful for testing studying each section. I learned the hard way and purchased the practice exams after I studied the study guide. I wish I would have used them side-by-side for optimal learning.
I just got my certification. Your exams were a significant part of my study. The best part was going through them based on subject, and then studying for every question I couldn't answer. I think they also helped a lot to get my brain accustomed to style and format of the test questions.
Thanks! It worked fine and I passed the test today. Your site was really helpful.
Thank You FocusOnForce.com for the wonderful content and mock exam. I completed the contents in two week time and continuously kept checking my knowledge by attempting the mock exam one by one. My Strategy was go through the content first and attempt first mock exam. See your progress and then focus on the area where you performed poorly. Go through the content again and attempt another exam. And repeat the cycle again. I also searched some random sample test on internet just to see how well i perform on those.
Thanks Again for great content.
I loved this! It was so helpful. There were questions on the practice exams that I had not studied for which helped me brush up on the exam. If I hadn't taken this, some of the questions on the actual test would just have been guesses. I am now a Certified Salesforce Administrator. Taking the practice exams also help build my confidence that I could do it.
I found the practice exams incredibly useful especially the explanations below it. The training manual does not really cover all the details. I even referred my other friends and husband to it.
Your site had helped me a lot to prepare for the 201 Admin Certificate. Most of the online material and flashcards are outdated but your site is up-to-date.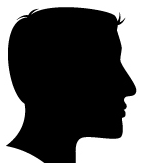 Your study materials were EXCELLENT and I loved the fact you had pictures of how to do the answers in Salesforce, as well as more focused topic study. Your site is very well put together - and I would highly recommend it to anyone looking to pass one of the exams!
I just passed the Administrator Exam today! Thanks to the great material provided, I was able to sharpen my knowledge after having left the SFDC community for 1.5 years. The questions and the study guide helped me get a more holistic understanding of the whole platform and showed me on which topics I had to focus. Keep up the good work!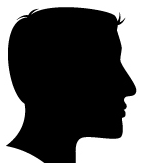 The price is also very affordable for the quality of the material and the test. I found many other material online and especially the tests I can say that are far away from the real test, they are too simple
Our organization recently starting using Salesforce Communities. As the Admin, I had no idea to really work with them. I decided to take the exam so that I would learn how to use them. I used the Focus on Force exams and the study guide – and learned so much in the process. I just got back from taking the test, and I passed! A huge thank you to the Focus on Force team for all that you've put together in helping me prepare for this test. It was a tough one, and I'm so grateful that it's done! 🙂 But more importantly, I'm so grateful for the knowledge that I gained. I work for a nonprofit organization, and this knowledge is going to help us to even better serve our clients. Thank you for your role in changing lives! Hi! Wanted to share that I passed on my first try!!!! I am officially a Salesforce Certified Administrator!! I completed a Salesforce Bootcamp a month prior.
Fortunately, I got hired as a Salesforce Admin a few weeks ago (which helped me apply context to what I've been learning), and purchased the FoF resources – guide and practice tests – about 4 days before my exam, seeking a way to do a more focused study (rather than jumping around a million trailheads), while reviewing my Bootcamp notes. Getting FoF was the BEST decision I ever made! As I reviewed the FoF info – especially the practice tests – I continued to really learn more and more.
I really love the way you provide a review for each question with photos. Being able to visualize was immensely helpful as well as becoming more and more familiar with the structure of the questions. While I wasn't sure I was fully ready that night, I knew I was giving it my best shot and that I would definitely be ready if I had to retake the exam as long as I continued to use these resources. However, no need! Thanks for the amazing, affordable materials! I found your site very helpful. I have recommended it to several people I know who are also studying for the system admin exam. It had the perfect amount of practice questions. I felt that your site prepped me more accurately than some of the other options out there.
I just want you to know that I purchased the Administrator exams through you guys, and I passed my certification. It was the best preparation I had for the exam!
I have been working in the Salesforce ecosystem for over 6 years and hadn't needed to sit for my certifications until I recently started job hunting and certs became a "must-have". Despite my hands-on experience, the Focus on Force study guides and practice exams helped me to understand how the questions are formatted (with some super tricky ones designed to trip you up), and fill in many knowledge gaps that I wasn't exposed to previously. I successfully passed 5 certifications first time using their materials (Sales Cloud Consultant, Service Cloud Consultant, Platform App Builder, Advanced Admin, Admin). I love that thorough explanations and links to Salesforce sources are provided in each answer so that you can deeply understand the content. Thanks Focus on Force for the great learning experience!
The practice exams were very useful to study for the ADM-201 exam.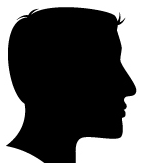 You Guys ROCK!!!! Hands Down!! I passed my (1) Advanced Admin Cert today (2) App Builder Cert two weeks ago and (3) Admin Cert three weeks ago. What is MORE IMPORTANT, MUCH MORE IMPORTANT, is that BECAUSE of YOUR material on FocusOnForce.com I was able to MORE COMPLETELY and more ELABORATELY learn how Salesforce really works!!!!!!!!! Thank you so much for making my learning experience richer. Thank you for making my Salesforce Professional World a BETTER PLACE!! I revere, respect and appreciate FocusOnForce.com and the collective efforts of the FoF team because it helps me REALLY UNDERSTAND how Salesforce Works, *And* in-the-process… I efficiently pass the Cert Exams.
I passed my AdvAdmin with 100% on 5 of the 10 sections and 80% on 3 other sections. Similar experience for App Builder and Admin Certs, and I could not have authentically done it without FocusOnForce!!!)
The QUALITY and breadth-depth of the Study Guide Materials, Exam Questions, the GENIUS organization of the Questions into TOPIC AREAS so I can laser-focus on one Exam sub-topic at a time, and the STELLAR explanations of why questions/answers are right/wrong, with graphics/screenshots is INVALUABLE to my rich learning experience.
I am just SO SO grateful that you take the time to achieve this level of STELLAR QUALITY, COMPLETENESS and IMPACTFUL Enablement FIDELITY. Thank You from the bottom of my marathon learning heart.
Sincere Mahalos,
William R. (Bill) Hahn
I just wanted to say thank you! On Friday, September the 13th, I took and passed the Salesforce Certified Administrator exam. I have no prior Salesforce work experience, and my only tools for learning was FocusOnForce and Trailhead. I understand that only 46% of individuals with this kind of background passes on the first attempt. Thank you FocusOnForce for giving me all I need to be included in that 46%. I plan on getting two more certifications next year, I will definitely be using FocusOnForce !
I just passed my Salesforce (Basic) Admin Certification! The Practice tests and objective-base modules were super helpful. I definitely would not have passed using Trailhead alone. A full 12-months access is also a great bargain at $20 per YEAR versus the Kryterion practice tests at $20 PER TEST.
The question format was very realistic and covered nearly all of the topics that came up in the actual exam. The detailed explanations of why certain answers were wrong was perhaps the most valuable feature. It really helped me understand the "why", and after 8 years of using Salesforce as an end user, I FINALLY understand security models, roles, and profiles.
Thank you, Focus on Force!
I just passed Salesforce Administrator Exam (ADM201). Many thanks for you and your product FORCUSONFORCE! The Administrator Practice Exams provided me with a lot of information to prepare the exam. Many thanks again !
I wanted to let you know that your 6 practice exams were exceptionally helpful to me. I worked through them for about 14 hours the day before my scheduled exam and I am happy to report that I passed. I really believe that your practice exams were the key to me passing. The exams helped me put all of the content together and apply what I learned.
The study guide and the practice exams were extremely useful. I loved the study guide charts that made a great deal of information feel organized and digestible. Thanks so much for this resource! I passed my Admin exam today - with much credit to Focus on Force! I've been telling everyone how amazing you are.
Just wanted to pass along a huge thanks to Focus on Force for the Salesforce Admin Exam study materials. This was my second time taking it, and I found that Focus on Force really consolidated the test material in a digestible way. The Trail on Trailhead doesn't capture all the information on the test, but the level of detail here prepared me extremely well. Thanks again!
I literally just passed my admin 201 certification, and just want to say the combination of the study guide and the practice exams were largely responsible for me passing. I had awful practice test scores before I used the FocusOnForce Study Guide and Practice Exams. I had studied using Trailhead and Mike Wheeler's course. The questions on the practice exams were very similar to the real exam. Thanks, Martin and team.
I just wanted to drop in and say thank you, thank you! I passed my admin exam yesterday and the study guides and practice exams provided were critical in my exam preparation. I completed the Salesforce Admin 201 class and knew I needed a structured way to incorporate and make sense of everything I'd learned. Focus on Force provided an organized format for me to follow and two weeks after completing Admin 201, I'm certified! Thanks again, I'll be returning for refreshers and more assistance if I pursue additional certifications. I'm happy to say that after months of studying many practice tests, and literally hundreds of hand-written flashcards, I passed my Salesforce Administrator exam.
Thank you to Focus on Force for all of the great study materials and practice exams. I don't think I could have passed without it. I found the explanations and the supporting links in the post-exam question descriptions especially helpful. Thanks again! The material was brilliant and the knowledge provided was in depth. It helps you analyze and solve questions and also adds to your general awareness with the system.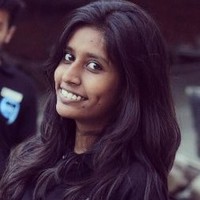 Hi Martin and FOF team! I cleared my Admin Exam on the first attempt. I am so so ever thankful and grateful to FOF for this wonderful online resource. It really helped me understand the concepts and check my level of knowledge with help of practice exams. Thank you so much! Once you are done with the quiz,
prepare for your certification exam with 5 realistic practice exams.